See?  All of took was one lil'old site refresh to the Tour to get the Powers That Be at the BBC to announce that there would be an announcement for Series 12 coming on November 23rd.  Kinda sorta wished we'd put through that new theme sooner dont'cha think?
There's also an obligatory teaser trailer for the Series 12 teaser trailer go make things feel that much more official.  Whether this will have anything to do with a holiday special prior to Series 12 which make or may not have been filmed with the presence of our 'favorite' perennial pepperpots is for Tour purposes needless speculation, but 2019 has been a very dry year, and any sip will do.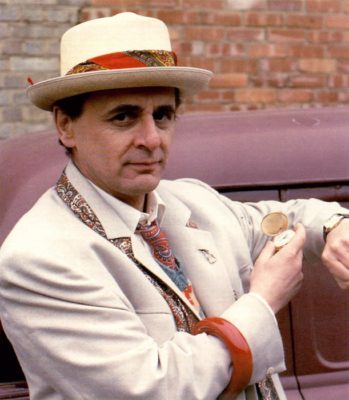 Besides, it gives us the chance to dust off this picture of Sylvester McCoy from Remembrance of the Daleks, and that's not at all a bad result.